It is still surprising to me how there continues to be so much resistance to trying new approaches in customer experience management. Recently, I have been meeting people on all sides of the CRM equation who feel that automation is a fad that will eventually disappear. But automation is not New Coke or The Macarena. The fact is, contact center automated solutions have existed for years, and what we are seeing today is another wave of innovation. But, in order to make sure automation remains viable, it has to be customer experience focused, as opposed to just cool technology.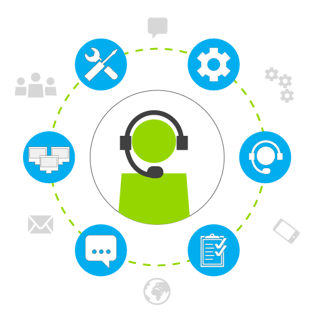 Thinking over the past twenty years, anyone involved in contact centers can relate to a number of CRM automated technologies. A great example would be the touch-tone IVR systems that came out in the late 1980s and early 1990s. When designed right, this automation helped callers get to the right department faster, while keeping costs down in the contact center. This was the precursor to automated speech recognition, which emerged in the early 2000s, and provided callers with a much greater degree of functionality when trying to interact with businesses (again, when deployed properly).
So where does this leave contact center automation in 2017? This question is not easy to answer, but despite the hype found in the media of late, there are some green shoots of realism.
For one, let's be clear what constitutes contact center automation. Despite popular opinion, it is not physical robots answering telephones, like in this classic ANZ Bank TV commercial from a decade ago. Instead, there are a lot of different real-world applications for contact center automation. An obvious example would be the growth of chat-bots, which can welcome consumers to a webchat session, guiding them to the information they want and eventually taking them to a live agent, if need be. Or, what about the use of automation in the background of the contact center? Consider the use of automated solutions when recruiting talent, securely processing card payments or taking a customer through a booking process. Each of these solutions currently exists, and more are coming.
But, there are a couple of caveats that I want to be clear on. One, as I mentioned above in the context of IVR and speech recognition, these solutions only worked when they were designed properly. Half-baked automation on the front-end of an interaction will only anger consumers, and push them away. So, any contact center automated solution has to be stress-tested as much as possible.
Second, there is and always will be a role for human beings. I do not subscribe to the concept that automation will eliminate the agent's role - it is simply not in the cards. At the end of the day, customers are going to want human contact, and it is incumbent upon any contact center services provider to have the right mix of live agents and technology. Anything less will not work, so spending a bit more time doing the due diligence to get the automation equation right is worth it.
Written by: Stephen B. Ferber