Rarely a day goes by when I don't think about how Golden Gate BPO has prospered through our deployments in the Dominican Republic. It is hard to think that even a decade ago, it was a country that was still developing a level of acceptance among US companies as a customer experience delivery destination. But, as is so often the case, changing enterprise priorities and a willingness to push the envelope has helped develop one of the most exciting locations in the American nearshore arena.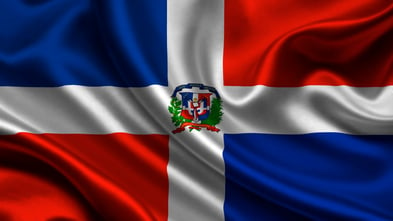 Golden Gate BPO has been on the ground providing contact center services in the Dominican Republic since 2007, and we haven't looked back ever since. In so many ways, it is a location that offers the full package. Just take scalability for example; with an excess of ten million people, it is larger than Nicaragua, El Salvador, Honduras and Costa Rica. This has been important in keeping the labor market fluid (and prices stable), which has not been the case in so many Spanish-speaking locations in Central America, such as Costa Rica and Panama, where agent attrition and labor costs have escalated drastically.
This ties in nicely with the availability of multiple urban centers. One of the most important things in a country's BPO value proposition is that there is more than one city from which customer support services can be delivered. Golden Gate BPO has been able to take advantage of this in the Dominican Republic, housing sites in Santiago and Santo Domingo. Both cities have proven to be excellent in terms of finding enthusiastic, bilingual and educated agents that understand US consumer products and services. And the affinity factor cannot be ignored, either. By my own experience, Dominican agents have an excellent rapport with American end-users, due in large part to their exposure to US popular culture, which they have taken to heart. I never cease being impressed with our Dominican team's ability to seamlessly handle voice and non-voice interactions in English or Spanish.
Accessibility is a big plus in the case of the Dominican Republic. One of the biggest complaints that I hear from enterprise CRM decision-makers these days is how long it takes to get to a partner's delivery site, even in the nearshore market. But, getting in and out of the Dominican Republic by way of US air hubs is much easier than airports in other parts of the region. This means less time in the air and more quality time at the contact center facilities, which is a win-win for all involved.
I am certainly passionate about what we are doing in the Dominican Republic, and I make no apologies for this. Our two sites continue to drive value for our clients on a daily basis. I look forward to welcoming new clients to this great nearshore location, which has proven sustainable over the long haul as we continue to exceed expectations in quality, cost and accessibility.
Written by Stephen B. Ferber