Over the course of the past several years, there have been noticeable changes in how consumers manage their banking relationships. While brand loyalty and customer retention was something banks could count on even fifteen years ago, today is a whole new ball game. In 2017, having the right contact center strategy in place often means the difference between losing a customer and growing a long-term, prosperous relationship.
When I was growing up, the local savings & loan was where you would go for a checking and savings account, mortgage or car loan. And, once you found a bank, odds are you would be with them for life. Now, the top ten national banks in the US account for nearly half of total deposits, and consumers are using these institutions to source a broad set of sophisticated financial products including insurance, investments and credit cards in addition to their basic needs.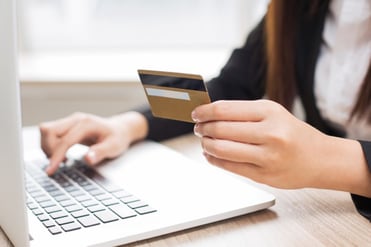 And there is less loyalty among banking customers – in fact, according to Bain & Company at the end of last year, more than one-quarter of consumers said they would switch their primary bank if it were easy to do so. Because of this, in an era where banks are becoming financial one-stop-shops, the need for the right customer experience and contact center strategy to help ensure repeat business has never been more important.
This has a lot to do with how today's consumer is interacting with banks. While the telephone is still important, more customers are seeking to communicate using non-voice means. This trend was quantified in the recent 2017 Omnibus Survey carried out by Ryan Strategic Advisory, in which retail banking contact center decision-makers stated that one of their most pressing priorities was expanding their digital channel capabilities. Alongside this trend sits increased demand for front-line automation, compliance management and augmented contact center security.
But the same survey also shows that over the next year more than half of banks expect their CRM budget flexibility will flatten or shrink, making investing strategically in customer experience difficult. In my view, this is one of the reasons why we are seeing banks of all sizes migrate toward contact center solutions providers. Not only does working with a partner provide banks the channel flexibility and C-EX expertise to keep consumers happy, the outsourcer's technology infrastructure means no heavy capital outlay for the client. This last point cannot be understated, given the large amounts of money needed to secure customer data, keep facilities security compliant with regulations and to ensure that the right cross-channel analytics platforms are in place.
Like any other industry in the US, banking continues to be increasingly competitive and in order to keep customers loyal, a sound strategy based around service, technology and channel access have never been more important. If a bank's internal or outsourced contact center is not able to keep up with these demands, today's consumers are simply not likely to wait.
Written by Stephen B. Ferber