As the CEO of a global contact center services company, I have been lucky enough to see what makes for a good delivery point. Equally, my travels have also provided me with insight on what can limit a location's BPO effectiveness. Making a poor choice can be expensive, time-consuming and frustrating. So in this week's blog, I wanted to highlight some of the lesser-discussed elements that any executive should think about in order to choose wisely when picking a nearshore or offshore destination.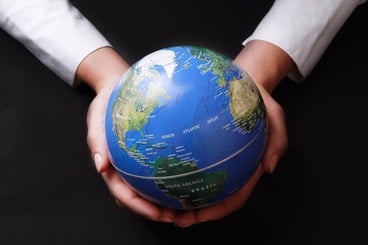 Inter-vertical competition – Too often, customer experience executives only consider existing contact center deployments when examining an offshore location. But from a skilled labor perspective, this is only half the story. Take Panama, a country with a highly-skilled, multilingual labor force and rapidly diversifying economy. These factors have actually limited Panama's contact center growth, as younger, ambitious graduates have flocked to its established financial services sector and burgeoning medical tourism industry. For outsourcers to compete with these verticals would invariably push up contact center salaries, which then inflates prices.
Accessibility – with so many offshore and nearshore locations promoting BPO delivery points outside their primary commercial centers, being able to easily travel to-and-from these secondary cities is crucial for outsourcers and their clients. A great example of how this can work well is found in Jamaica, where it is straightforward to access both Kingston and Montego Bay by multiple daily direct flights from the US. Conversely, there are still unfortunate instances where executives find themselves having to make multiple connections over extended periods of time to access their overseas contact centers. This means lost time, fatigue and added stress.
Demographics – If a BPO delivery point is going to be viable over the long term, enterprises and outsourced providers need to consider differing traits among the local population. Age distribution is among the most important. One of the reasons why there is so much interest in the Dominican Republic for BPO delivery is that with a median age of 27, it is one of the youngest countries in the world, meaning more workforce longevity. Conversely, outsourcers in Hungary (one of the longest-standing outsourcing delivery points) should be concerned about its median age of 41 years, which could act as a limiting influence on its workforce.
Proactive BPO association – At the very least, bad legislation can hurt outsourcers in an offshore market; in a worst-case scenario, it can end an industry very quickly. So, it is crucial when going into a new delivery location that providers can count on an association that will be effective in lobbying all levels of government for the most outsourcing-friendly laws possible.
While there are always many considerations when deciding on where to situate a contact center, my experience tells me that the points above are ones that tend to fly under the radar. Due diligence is needed across multiple fronts when assessing offshore or nearshore options, and it is best to factor in all angles in order to make the right choice.
Written by: Stephen B. Ferber