I am not a fan of morning network TV news programs. To me, they have become a repository for B-list celebrity interviews and features about upcoming talent shows. But one item that caught my eye recently was a feature on Good Morning America about when consumers should pick up the phone, as opposed to using digital communication. I thought about it in the context of today's contact center. In the current universe, voice still counts. And enterprises need to make sure their capabilities in this regard are rock solid, especially if they are to guarantee first-rate customer experiences.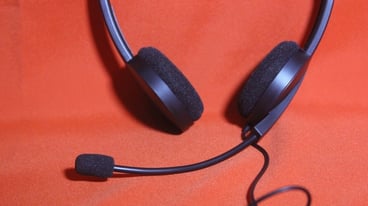 The ability to deliver a strong voice interaction is a 'must' for enterprises across verticals. Whether it is an online retailer dealing with a question on an item's delivery, an airline responding to a query on a cancelled flight or an ISP handling a complex technical support question, how an agent addresses the caller's concerns over the telephone can make or break a relationship.
One thing I fear in the current market is that enterprise contact center managers, in a rush to promote their digital delivery capabilities, forget the need to invest in a robust voice offering. Recent research shows that for many firms, customer experience budgets are tight, and it is likely to get even tighter. However, CRM managers cannot let this be an excuse to ignore their voice capabilities.
And they have good reason not to, as the numbers show that in today's contact center voice reigns supreme.
The most recent Ryan Strategic Advisory Omnibus Survey highlights voice's dominant CRM position. In the US, 63% of workstations are wired exclusively for voice; and while this proportion is maybe not as high as it was a decade ago, it still speaks volumes to the desire among consumers to pick up the phone to solve a problem, make an inquiry or highlight a customer experience event.
So, in this age of competing channel demands and tight enterprise contact center budgets, what is a CRM manager to do? A good start is to assess the voice traffic coming into the contact center, both in terms of volume and types. Key questions include - Are voice volumes staying level in the current digital channel age, or are they declining? To what extent are the complexities of voice calls evolving? How long are voice calls lasting?
Once some of these factors have been determined, contact center executives should determine how their existing budgets can accommodate new resourcing needs. If they find themselves in a position where high quality customer experience can be ensured with minimal pressure to spend more, all the better.
But if it looks like more voice investment is needed, whether in agent training, innovative technologies or process improvements, new business model alternatives should be explored. This could mean moving toward more automated front-line services, or working with a third-party vendor equipped with the latest voice capabilities. It could be a combination of both. Either way, enterprises need to emphasize excellence through the voice channel if they want a base of long-term and loyal customers.
Written by Stephen B. Ferber