Every entrepreneur dreams of the moment they'll make it to the Inc.5000, Inc. magazine's prestigious list of America's fastest growing private companies and a signal of success and industry recognition. Our 2017 ranking marks our second consecutive year on the Inc. 5000 – something only 1 in 3 companies on the list can say they've achieved.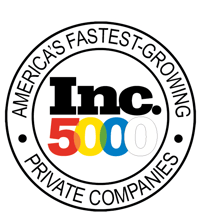 Our CEO and Managing Partner, Stephen B. Ferber, was recently featured on B2BNXT, an online resource that spreads ideas to help B2B organizations uncover growth opportunities, to tell Golden Gate BPO's Inc. 5000 story. Ferber shares how we differentiate ourselves in a highly commoditized industry, and how our persistence to being a valued resource and partner has paved the way.
Other topics covered in this feature are how we got started, our focus around our value proposition, how we continue to move the needle, and our relentless dedication to fostering relationships with clients and industry colleagues.
Read the full interview here on how we got on the list – and stayed on!
Written by Jaime Weinsier